People Love Us
The Best
I just purchased the organic Pistachios plain and salted.
There soooo FRESH AND DELICIOUS I HIGHLY RECOMMEND!
by Melvina J.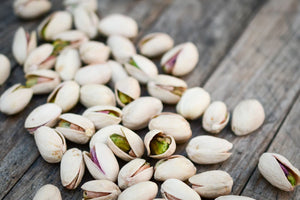 Awesome
Loved pistachios they were wonderful!
Loved the Pistachios
My friend was delighted with her special treat
Delicious Pistachios!
I sent these as a care package for my son at school. My son really liked the Pistachios!
Organic Salted Pistachios