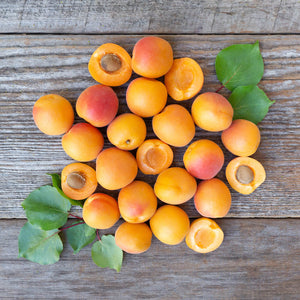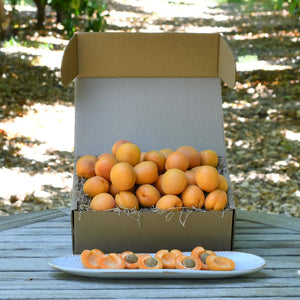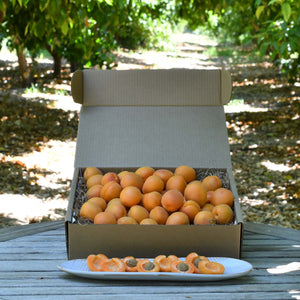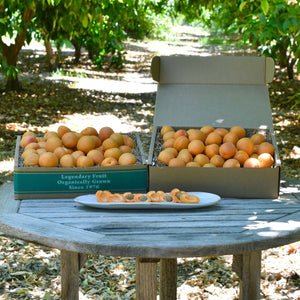 People Love Us
Organic Goshen Gold Apricots
All too often a description doesn't match the reality of the product itself. Not so here! I love apricots, and these are about the best I've ever tasted... "gold" in every sense of the word. In addition, a 3lb box contains a great many (delicious) apricots, and each and every one arrived in ideal condition. I couldn't have been happier with this order!

- David H.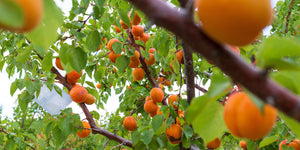 Very juicy and sweet…very fresh
They were great and even reordered them
The apricots were great, and I even re-ordered them
Love your apricots!
These were delicious and only a couple had to be discarded--as opposed to the previous two orders which had many which arrived inedible. The ones which were good were excellent! Thanks and best wishes!
These lovely small apricots arrived in fabulous shape just ripe but lasted for about a week before I felt it necessary to cook the remaining into a cobbler which I had held off as they were so good for just snacking on I didn't want to mess with them.
Delicious worthy apricots
The Goshen apricots were packed well, all ready to eat and ranged from almost sweet to sweet and juicy. Enjoyed to the last one. Recommend this fruit.