People Love Us
Excellent!
I purchase many varieties of peach from FHF (all great) but this was my first purchase of Gold Dust. The flavor was outstanding- not too sweet, and juicy. A semi-clingstone, I thought perhaps these would be more difficult to slice, but they separated from the pit easily. They are a smaller peach, which I actually prefer. Will order again next year.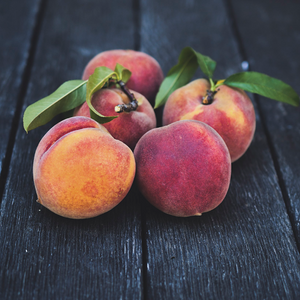 What a treat!!
Thank you ,Frog Hollow, for a taste of California sunshine to brighten our meals. The peaches are superb ,the flavor is exquisite. And better have some napkins on hand-they are juicy!
Peaches
Excellent peaches. Very juicy and sweet
Amazing products and service
I love these folks. The peaches are unbeatable and they are such nice people, outstanding customer service.
Wonderful flavor and chin dripping juice 🥤 everyone loved them.
I can't wait for the next update on your great 🍑