People Love Us
"Never knew a peach could taste this A-M-A-Z-I-N-G!!!"
I have bought organic peaches and regular peaches from our local supermarkets my entire life. I have never experienced a peach like the ones that Frog Hollow Farms shipped me this past week. Our family is "over the moon" with the taste experience!!! As you can imagine I will be ordering the other stone fruits they offer over the next few weeks!! I am a customer for life!!! Thank you!!!!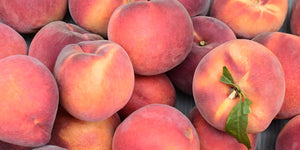 Very good peaches but tooooo ripe. Have to eat them in one day
Love FHF's Peaches
Will be a life time purchaser of peaches from FHF. Fruit at its finest.
The best peaches
These peaches are amazing and the customer service is superb!
The bestest
Third year customer. The peaches are best ever!! Dont even think about it- jest get em!!
Very good but a few were quite bruised. One grew mold on it within two days (refrigerated too).