People Love Us
"Fantastic Cherries"
My granddaughter absolutely loved the Tioga cherries I had shipped to her from California to Mississippi. She told me that they were sweet and flavorful. Thanks for making these gems available to people everywhere.
- Gaither L.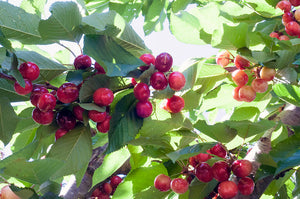 Not as good as previous years
Everything I had previously from Frog Hollow was excellent but this time when I ordered the first cherries and apricots, they were not of top quality, not very sweet and some arrived damaged. I thought it might've been the cold weather you've had in California.
Organic Royal Tioga Cherries
Delicious!
These were the best cherries we've had in years!
Delicious and very ripe
The cherries were delicious and very ripe! I didn't have time to process them until the day after arrived and by then 20+ were moldy.