People Love Us
Fresh Walnuts
These were the freshest, tastiest, biggest walnuts I have eaten in a very, long time. Reminded me of early days when my grandmother lived next to one of the last walnut orchards in Santa Clara County.
by Diane C.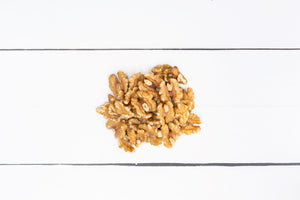 the best walnuts
These are literally the best walnuts I've ever had; the flavor is so good and so there. It has made me realize what has been missing from my store-bought walnuts all these years.
Absolutely amazing
Fresh delicious ever pack I opened highly recommend
Fantastic none better
Love the walnut's always fresh!