People Love Us
"Special Gift"
"The Organic Princess Time Peaches were a special birthday gift to my son-in-law. They were of superb quality and were enjoyed by my daughter's family and their neighbors over several days."
by Josephine B.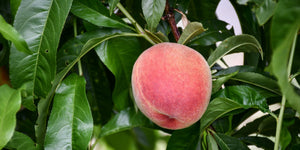 Delicious!
Perfectly packed for shipping.
Peaches were a hit Just delivered late.
The peaches were a big success for father's day, however there were four days later than they should have been
Peaches
I was slightly disappointed in how small they were and that they arrived with quite a few bruises. They were delicious though, I justhad hoped for larger peaches and a little higher sugar.
Royalty
In line for the throne! Especially for an early delicious jewel!
Peaches should not be shipped on their sides
This is the first shipment I've ever received from frog hollow that had damaged fruit. It's too bad because the fruit is so good!