People Love Us
"Sweet and juicy apricots!"
"I have loved Golden Sweets and Blenheims for a long time so was skeptical about Apaches. They are pretty great. They give off a beautiful floral scent. They taste sweet like they should and are juicy to boot. Great addition to the apricot mix. Thank you."
- C. Quon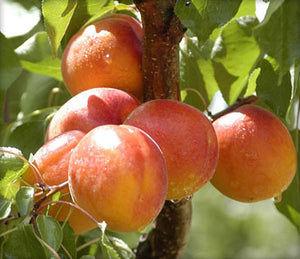 Amazing apricots
Every single one delicious and perfectly ripe
A+ Customer Service
I had ordered a "thank you" gift of apricots to be delivered to a friend. They arrived in less than favorable condition as the photo my friend had taken indicated. When I contacted Frog Hollow with the forwarded photo, their response was immediate and satisfactory in every way. I would not hesitate to make future purchases, as the replacement sent was perfect.
Best apricots so far!
These had to be the best apricots I have ever had. My family was raving about them.
for these, 10 pounds was not as much as I thought it would be
delicious, they were gone in a flash.