People Love Us
Monthly Cornucopia was awesome!!!!
I purchased this as a gift for my mom, she loves fruit but can also be very picky. She loved everything and getting a little surprise every month was super fun for her. Highly recommend!
by Amanda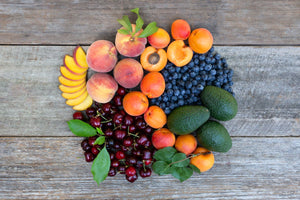 Fruit for new college freshman
Wonderful high quality fruit. I sent this to my kid who just started college this year. He loves having fresh fruit in the dorm.
First Order
Hi- My first order was amazing. The plums were all fresh and tasted insane. It is nice to have fruit that actually tastes like fruit. Only thing I have to remember is that the food is truly organic! I have to make sure we eat it fast. Looking forward to he next boxes.
The good & the bad
The plums were divine - perhaps the best I've ever had. The peaches that made the trip intact were also marvelous. Sadly they didn't all make it to the Midwest in good shape. About half of them were badly bruised. I can only imagine the challenges of shipping ripe peaches and admire the shipping materials.
Love this
The peaches were unreal. Wish I had those in my house every day. Very impressed by the packing - everything arrived in great condition. The mini apricots were delicious but they were so small and there were so many that I didn't get through them all.
Absolutely delicious fruit
I bought the cornucopia for my husband. The fruit was so fresh! It's was great getting this fresh ripe fruit every month