People Love Us
'Flavorful aroma and taste"
"I order a case each year. It's the best. And I use it for everything, even my pancakes. Sometimes I even put it on my body. In addition to taste, it keeps my cholesterol down and my heart ❤️ doctor loves it."
by Jodi L.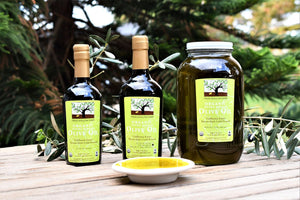 Great delivery
Still haven't opened it, saving for special occasion.
Fresh
the olive oil is fresh, light and great tasting
Exceptional flavor
I was introduced to this olive oil on the Blue Apron website. I bought the 3 month plan and will be renewing in the future. The exceptional flavor makes all meals pop.
Great Olive Oil
Received my first shipment - tastes really good :-)