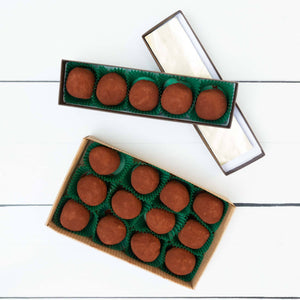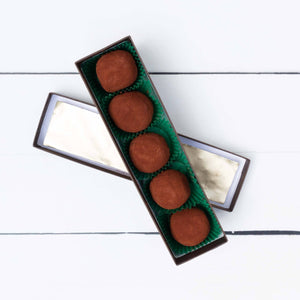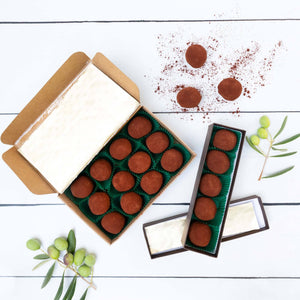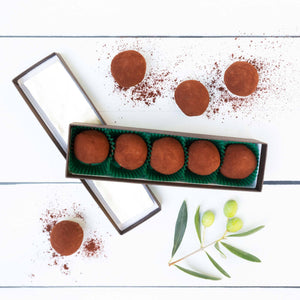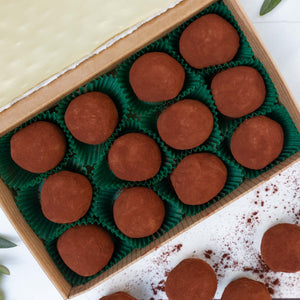 Great oldschool dark chocolate truffles
good thing these guys are so far away or I would gain 100 lbs in a week
Yummilicous!
Super smooth, well-rounded flavor, not too sweet -- a lovely, delightful taste and texture to melt on one's tongue!
A gift
Since I sent these as gifts and haven't tasted them, I don't know how they are. I assume they're delicious, but I don't know, and the gift recipients would never say anything negative about them.
Gift enjoyed by family
Family loved the truffles and would recommend them highly. They've enjoyed them with gelato and ice cream.
Very good - highly recommended
Ordered as a gift and well received.