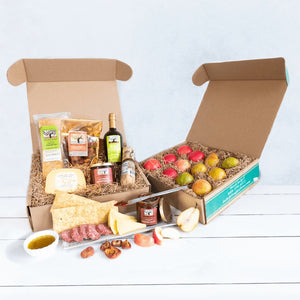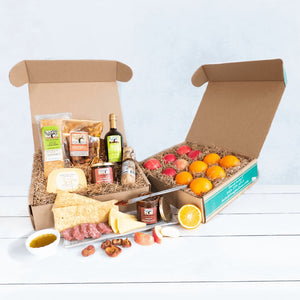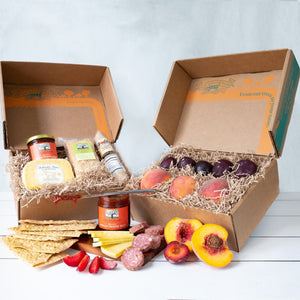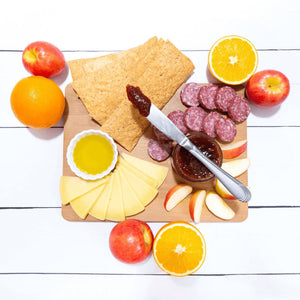 Group gift for condolences
We wanted to share something meaningful and useful; it's hard to ask but the recipient seemed to really appreciate our gesture.
Delicious!
Loved everything— superb!
Our family thoroughly enjoyed their gift basket from Frog Hollow! Fresh produce and the Toma cheese the best!
Recipient of your gift basket was thrilled
I purchased the Gourmet Platter Box as a Christmas gift to our veterinarian who is expecting her first child in January. I wanted her to have organic produce and other healthier alternatives. She loved the gift and sent me a note saying, "You made my day! The fruit was delicious and I can't wait to try all the rest! Thank you, thank you, thank you!"
My aunt loved it!
I sent the Anytime Gourmet Platter Box to my aunt for her birthday.
In her thank you message, she said:
"I want to let you know how impressed I am with your gift and the variety of foods it contains. I look forward to trying it all!"