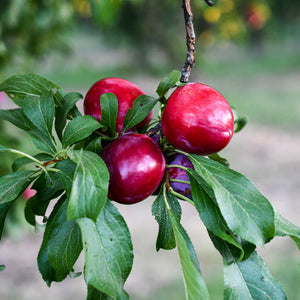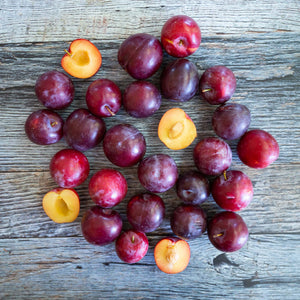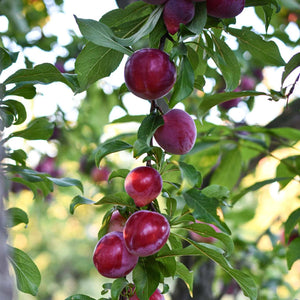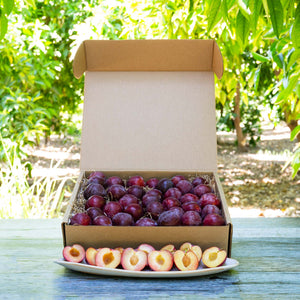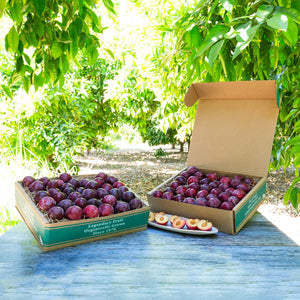 People Love Us
Sublime Plums
Santa Rosa are the best tasting of all plums. Ordered ten pounds and they were terrific. Arrived in excellent condition in great packaging. After tasting one my sister said she would never again eat a plum from a grocery store. So good that I ordered a second ten pounds and they didn't disappoint
by Charles L.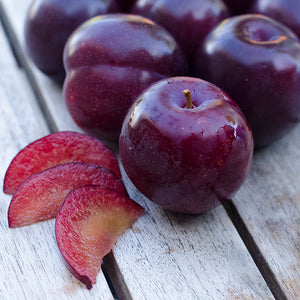 Amazing!
I lived in California and had a Santa Rosa plum tree. Very flavorful and juicy. My plums from frog hollow farm did not disappoint. Beautiful fruit I was thrilled with my purchase
Santa Rosa plums are the best!
These organic Santa Rosa plums are delicious! Not as perfect as the ones you get straight from the tree (ripe all the way around), but pretty darn close. We had an issue with a poorly packed box and after reaching out to Frog Hollow Farm, they rectified the situation immediately and courteously. Such excellent service! We're lifelong customers for sure.
Nothing beats a Santa Rosa plum
Once lived in Sacramento and we had a mature Santa Rosa plum tree.
Since then I look forward, each summer, to finding my plums. And now I know where. Thank you
Santa Rosas
Your plums are my favorite food in the whole world. I'm in Texas but have ordered from you several times and loved those plums!