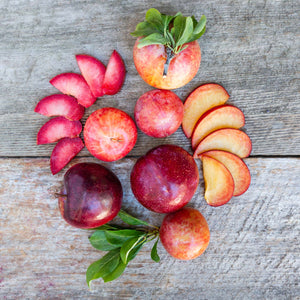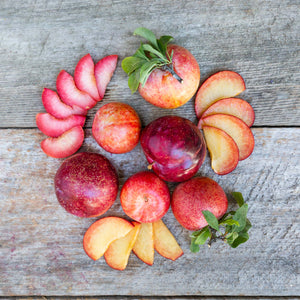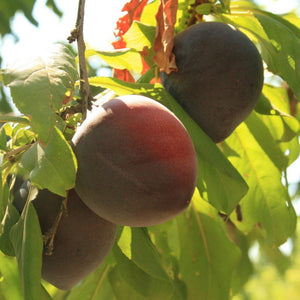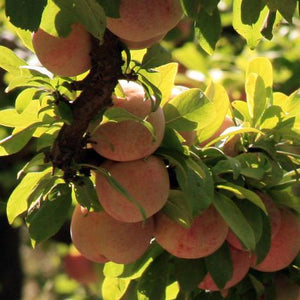 People Love Us
"Heaven over the sink"
"Perfect in every way. Sweet, tart, juicy, firm and an over the sink experience. I loved them!"
by Colleen M.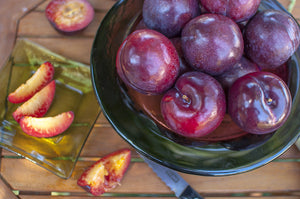 good quality tho price is high
I am enthralled w/how crunchy & tasty these pluots are -- and I have bought them numerous times even tho they are very pricey, especially including shipping
So delicious!!
I love pluots and the ones I recently received from Frog Hollow are the best I have ever had! Firm, tart/sweet flavor and most were very large in size...all the better to share :)
All FHF fruits are amazing but compared to the earlier pluots and plums, these giant end of season ones were slightly less flavorful. Still the best of the best farms around.