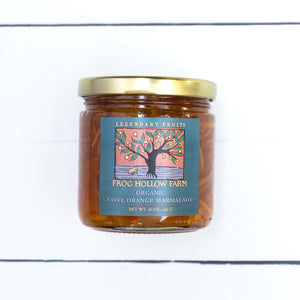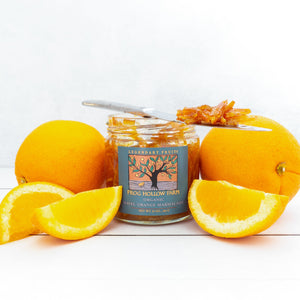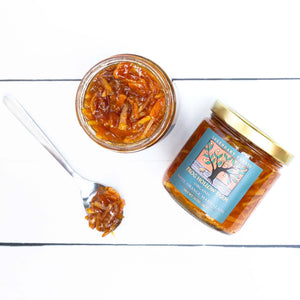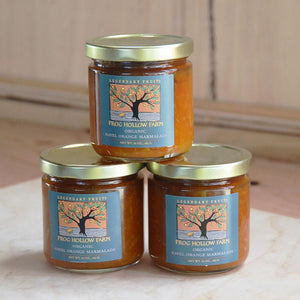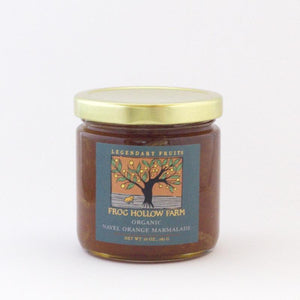 Good but syrupy and sweet
The consistency is a little sweeter and thinner than expected except for the rinds. Overall it is still good. I like that there is a lot of rind. It is drippy consistency outside of the rind.
Organic Navel Orange Marmalade
This jam is jamming!
The marmalade jam hits every note. It's simply rich in flavor and texture. I love it!!
Excellent Marmalade
I love Frog Hollow marmalade. It tastes like the kind my British grandmother made every year when I was growing up, with lots of orange peel adding to the delicious orange jam.
Best Ever Orange Marmalade
This is the best ever. I quit trying to make it because this is so good. Wonderful company as well.