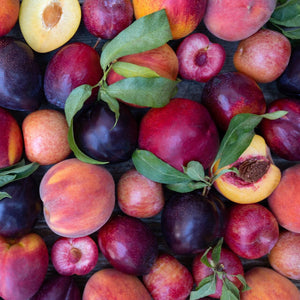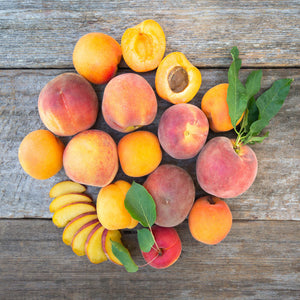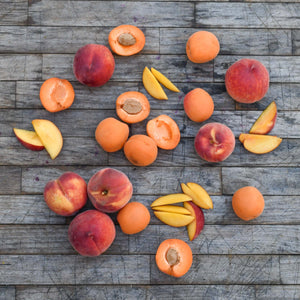 Tomatoes & Apples
I enjoy unpacking the treat that comes delivered to me. I was a bit disappointed in only receiving apples and tomatoes…. Needless to say Im looking for organic fruit that I cant pick up in my local grocery. And 2 of the apples were dented and soft.
What I do appreciate is Frog farm rectifying the situation and sending more apples which were 100 times better in quality! I will continue to patronize!
Just What I Wanted!
The box of mixed fruits were fresh, deliciously sweet (and appropriately tangy), and a good mix/quantity.
Customer service was on point.
I really like this company's products and service; and have also been pleased with gifting their items during the holidays.
Great Fruit
The plums and the pears were very delicious.
So Fresh and Delicious!
Our family enjoyed the variety of plums very much, so much flavor! Will order again!
The best fruit ever.
I always give fruit from your incredible orchard and everyone loves whatever I send! Simply luscious every time!